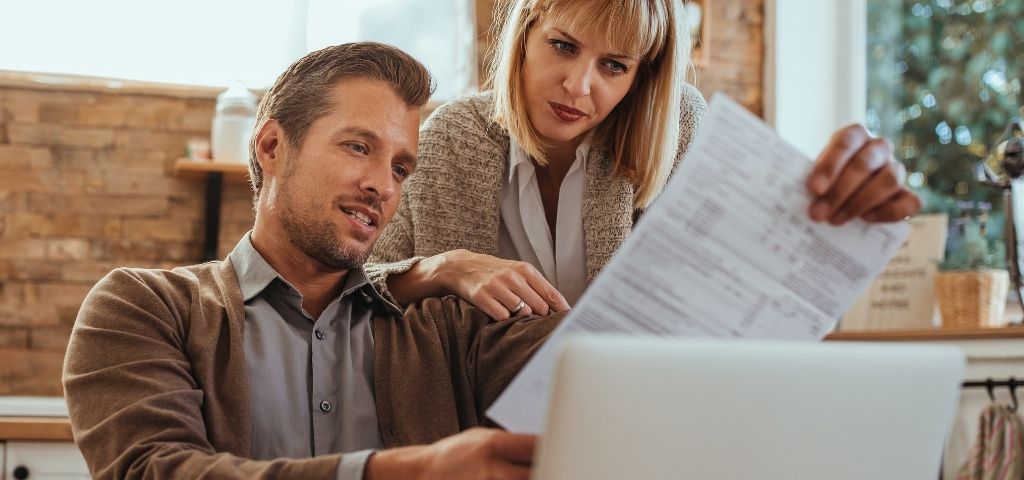 Landlords should give serious consideration to insurance options to ensure their properties are protected against damage. As an extra safeguard, Crockers offers a Tenant Debt Guarantee which provides additional peace of mind. When looking at insurance and debt protection options, Crockers encourages landlords to research their options widely and select the right protection for their property.


Crockers helps with peace of mind with our Tenant Debt Guarantee for as little as $3.50 per week. 

Landlord protection is about minimising debt and risk while maximising rental returns. Crockers' Tenant Debt Guarantee is our guarantee to you against tenant debt and potential damage to a property not covered by the bond.
Sometimes a bond doesn't cover expenses a property can incur – such as damage by tenants. Crockers created our Tenant Debt Guarantee to cover up to $3,000 over and above a tenant's bond amount. It's an option available to you particularly if you don't have Landlord Insurance.  


How our Tenant Debt Guarantee helps with your peace of mind 
Once a dispute has gone to the Tenancy Tribunal and the tenant's legal debt has been determined, Crockers will pay the Tenant Debt Guarantee funds into the landlord's account immediately. This works because Crockers cares about providing a buffer for landlords and will take care of the debt with the tenant while the property owner continues to have peace of mind. 
How cost effective and valuable do you think $13+GST per month is to a Landlord? 


Crockers just took care of it 
Auckland property owner Sue Martin found Crockers handled the interruption to her rental income very effectively. She shared her story about how Crockers' Tenant Debt Guarantee minimises rental risks. 
"When I was initially aware of this plan, I considered it to be probably just another unnecessary cost I didn't want as a landlord. There was a free trial period, however, and as luck would have it, during this time, our tenant started missing rent payments. After a period of time of continued promises of payment, but little or no progress with the tenant, Laileen at Crockers filed for a hearing at the Tenancy Tribunal, and was successful in getting judgement in our favour on all counts. It was at this point that the Tenant Debt Guarantee came into its own. 
"Having had a judgement in our favour, all costs won were paid immediately into our account. We were not faced with the problem of having to recover any money from the tenant ourselves, an exercise we have found in the past to be difficult and not always successful. We have given Crockers the management of our apartment primarily because we are too busy to do this ourselves, and having to attempt to recover these funds ourselves would have been most inconvenient. As a result of this experience, we have taken the Tenant Debt Guarantee on a permanent basis, and consider it to be of great value and convenience." 


Well worth the small monthly payment

 
Landlord Michael MacLeod says he has several rental properties and found tenants' occasional failure to pay their rent to be a matter of not if, but when. 
"The Tenant Debt Guarantee is well worth the small monthly payment for the peace of mind it gives me for when this happens. An instant payout after a Tribunal hearing sure beats a small drawn-out weekly payment that can, and does, go on for years!" 
 Your Property Manager should be the first point of call to discuss how Crockers' Tenant Debt Guarantee helps. We can also advise you on Landlord Insurance providers if required. The Tenant Debt Guarantee is only available to Crockers clients who have tenants screened and placed by Crockers Property Management.  



Crockers' Tenant Debt Guarantee reduces rental risk and rental insurance hassles including: 
$3000 protection against tenancy debt above the bond. All it takes is an order from the Tenancy Tribunal. 
Cover not just for unpaid rent, but also carpet cleaning, alarm code resets, lock changes, cleaning of the interior of the property, damage by tenants, outstanding water and power charges and removal of rubbish. 
No excess/no deduction. 
There is no fixed contract period – you may withdraw at any time.

To discuss how you can make the change to Crockers and find out more about
Crockers Tenant Debt Guarantee, please contact our team of experts on: