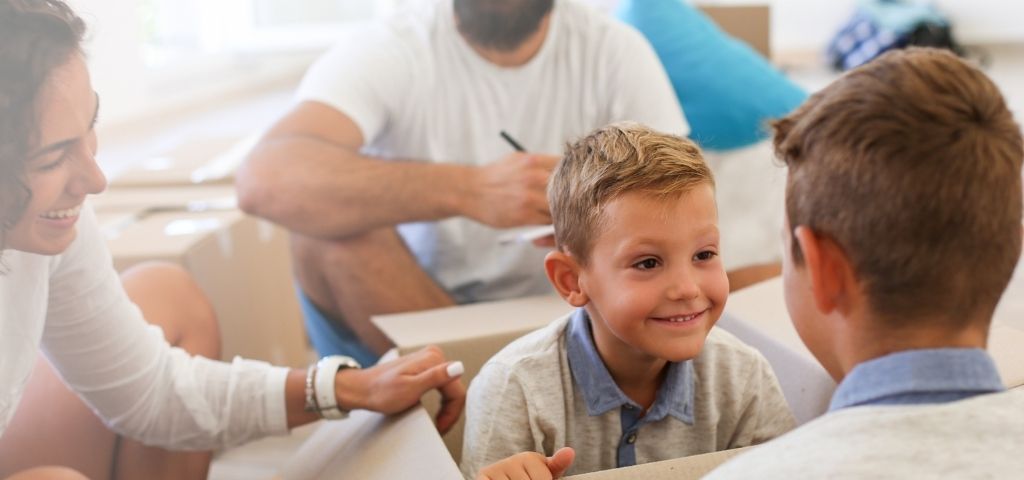 Finding Tenants  
With Auckland house prices at record highs, and rental accommodation at a premium there is a huge demand for rental properties. It's a great time to find the right tenant for your investment property. Crockers use a range of marketing tools to give your property exposure to many potential tenants through a range of media. 
To help find the right tenant, we take care of the following:
Referrals - many Auckland tenants come with a reliable reputation
Many of our tenants have been referred by friends, family or colleagues to Crockers, which helps cement trust.


Awareness of the Crockers brand boosts finding tenants
We invest in radio, outdoor media, digital and print advertising and social media.


Crockers' website – huge page hits help fill tenancies
Our website, Crockers.co.nz, always has a wide selection of properties available to rent. The website is constantly updated and new properties are added daily. Potential tenants keep coming back.


Other websites
Crockers also advertises available properties on other New Zealand websites such as Homes.co.nz, Hougarden.co.nz, trademe.co.nz, oneroof.co.nz, realestate.co.nz, Wechat, Facebook and Skykiwi.co.nz 


Email – Crockers Property Spotter Alerts
Our emailed alerts allow tenants to list the criteria for their next home. When we list a property that matches their selection, we coordinate this digitally. 
Crockers is one of the first names people think of when they think Auckland rental property.
Crockers has a duty of care to ensure your home is occupied by the right people, especially if you're overseas and can't come to Auckland. We take this responsibility seriously. 
One of the strengths that sets the Crockers' website apart is that it is constantly updated. We have staff responsible for updating the site immediately as a property's status changes.

 

More than 65 percent of our tenants come to us via our website, while 86 percent of visitors enter our URL crockers.co.nz directly. This indicates that the website is widely known.

 


The Ins and Outs of Tenant Selection


By using a dedicated leasing agent for most letting activity, our property managers are free to focus on managing properties while our leasing agents focus on getting you the best tenant possible. One of the core advantages of having a leasing agent is that the agents are constantly meeting prospective tenants. If the property a tenant is looking at doesn't suit their requirements, the leasing agent can suggest another property in Crockers' portfolio. Our landlords find this to be a huge advantage, greatly reducing rental vacancies. This also means we can give a good service to tenants so that we attract and retain the best tenants for our clients' properties, minimising vacancy rates and maximising tenant retention. 


Finding your ideal tenants 
At Crockers, we start your tenant search by talking to you about your ideal tenants. Our leasing consultants establish which real tenants match your vision of dream tenants. We talk over: 
Whether pets help or hinder getting the place tenanted 
Fixed versus periodic tenancy, and the rules around whether tenants must stay or leave at the end of their term 
What the tenants' income indicates 
Whether any Tenancy Tribunal history with the tenants will impact their tenancy going forward 
Misconceptions around, so-called pet bonds and, Residential Tenancies Act rules 
Whether a family or a few single professionals are the best fit for the property 
Matching the tenants to the property 
Some neighbourhoods attract one type of tenants, while others attract different tenants. Crockers can advise on the types of tenants who traditionally want to be in your neighbourhood. 
Crockers will advise on market rent and how this affects tenanting your property. We can also offer advice on how much money you should spend on your property and how much rent and bond to expect. 
An apartment, flat, unit, historic villa or new build all come with their own ideal tenants due to the size of the place and other factors. We'll help you understand whether the property is best for one or two people or a family with children. 
Location benefits are affected by whether you're looking at tenants who want a school zone, or to be near transport, or the central business district. 
Gardens are highly desired by some tenants but not by others. Crockers can advise on whether a garden is a deal-breaker in your rental property or not. 
After establishing your ideal tenants, your leasing agent will then: 
Liaise with people interested in renting your property and answer their questions 
Set up viewings 
Follow up with people who attended viewings 
Take applications for your property 
Credit and reference check preferred applicants in conjunction with your property manager. 
Our Client Service Guarantee 
Our Client Service Guarantee has been set up to help you get the best results for renting your property. We use various marketing tools and channels to showcase your property and ensure every effort has been achieved to find tenants to meet your requirements. 
All information and references provided by tenancy applicants will be actioned by us within one working day of receipt. 
All successful tenancy applicants will be credit and reference checked. 
If you require, all potentially suitable tenancy applications will be referred to you for a decision. 
 We will lease your property for the rent agreed between us (or higher if the market justifies it) and the property will not be leased for a lower amount without your approval. 
Subject to the tenancy commencement date and the tenant's availability, we will prepare the tenancy documentation within two working days of tenancy approval. 
A bond of up to four weeks' rent will be taken from the new tenants and lodged with the Bond Center according to RTA requirements. 



If you're looking to find the right tenants for your property, contact our team of experts
for an information pack or for a free rental appraisal of your property. 

Crockers Property Management is a member of the Real Estate Institute of New Zealand (REINZ). Our Property Managers undergo regular training and development workshops.